The Orchestra Italiana del Cinema (OIC)
is the first Italian symphonic project dedicated exclusively to the interpretation of soundtracks, created with the aim of promoting in Italy and the rest of the world the extraordinary artistic and cultural heritage of music for cinema. This is done through the performance of exciting and original multimedia concerts, which combine a large orchestra with projections of evocative visual creations, reproduced directly on the facades of historic buildings or inside prestigious theaters. The Orchestra pays special attention to the Italian repertoire, devoting itself not only to the performance of the most significant titles of world cinema, but also to the recovery and restoration of precious lost scores, presenting the excellence of Italian sound.
Born within history
Founded by
Marco Patrignani
, the
Orchestra Italiana del Cinema (O.I.C.)
is the first Italian symphonic ensemble to be dedicated exclusively to the interpretation of film music. Its mission is to promote throughout the world the extraordinary musical legacy of Italian and international soundtracks. Particular attention is paid to the historical Italian repertoire and to the recovery of scores of unpublished and/or never recorded masterpieces, made possible thanks to the support of associations, foundations and public and private archives.
The Orchestra
was born within the
Forum Studios
, the recording studios founded in the late 1960s by four milestones of film music:
Ennio Morricone, Piero Piccioni, Armando Trovajoli and Luis Bacalov.
The legacy of the greats
Countless masterpieces of film music still take shape today in theaters that over the course of fifty years have been home to composers of the caliber of Ennio Morricone, Bill Conti, Jerry Goldsmith, George Garvarentz, Alexandre Desplat, Nicola Piovani, Alex North, Dave Grusin, Vangelis, Armando Trovajoli, Luis Bacalov, Piero Piccioni, Pino Donaggio, Gianni Ferrio, and many others. Among the directors we will mention, for all: Sergio Leone, Brian De Palma, Giuseppe Tornatore, Oliver Stone, Alberto Sordi, Vittorio Gassman, Roberto Benigni, Franco Zeffirelli, Federico Fellini, Barry Levinson, Giuliano Montaldo, Mario Monicelli, Ettore Scola, Bernardo Bertolucci, Liliana Cavani, Lina Wertmuller, Garinei and Giovannini.
The Orchestra Italiana del Cinema (OIC) has its Headquarters inside the famous FORUM STUDIOS recording studios located under the Basilica of the Sacred Immaculate Heart of Mary in Piazza Euclide Roma.
Forum Studios was founded in 1969 by Ennio Morricone, Armando Trovajoli, Luis Bacalov and Piero Piccioni with record producer Enrico De Melis.
Studio A, with its long tradition and unmistakable sound, is known all over the world thanks to the illustrious aritists it has hosted and has rightfully earned the title of Italy's best recording studio.
Thanks to its excellent location and incredible spaciousness, the hall has been and still is the scene of a variety of initiatives including live concerts and musical reviews, always maintaining the high level of quality and professionalism of the entire facility.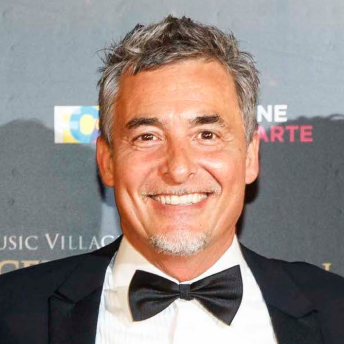 Marco Patrignani
Presidente
David Barsotti
Production Manager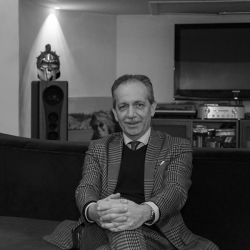 Roberto Volpe
Responsabile Relazione Esterne
Daniele Belardinelli
Direttore Musicale